The industry welcomed the Union Budget 2023-24 presented by the Hon'ble Union Finance Minister Nirmala Sitharaman, which is encouraging, positive, and growth-oriented.
We are covering reactions from the industry…
---
Mr. Ravi Sam, Chairman, The Southern India Mills' Association
The NDA Government led by the Hon'ble Prime Minister, Shri Narendra Modi, has been taking several path breaking and proactive policy initiatives to make India as one of the strongest top economies in the world. The country could achieve the envisaged results despite around two years of lockdown challenges posed by COVID-19 and prolonged Ukraine-Russia war that have impacted most of the countries in the world. The Government has been very aggressive in addressing the structural and fundamental issues that can yield sustainable growth apart from addressing short term and medium-term issues. The Indian textiles and clothing industry, the second largest employment provider next only to agriculture, has been given major thrust in almost all the policies and majority of the demands have already been met by the Government. Though unforeseen demand recession has temporarily stalled the performance of the textile industry, especially on the export front, taking advantage of various policy initiatives the industry, itself is gearing up to revive from the crisis and become vibrant soon.
In a Press Release issued here today, Mr.Ravi Sam, Chairman, The Southern India Mills' Association (SIMA) has appreciated the Hon'ble Prime Minister, Hon'ble Finance Minister and Hon'ble Textile Minister for giving thrust for inclusive growth, infrastructure and investment green growth, skill development, etc., that would greatly help the highly labour, power and capital intensive textile industry. SIMA Chairman has thanked the Government for considering the proposal submitted by the Association and announcing a Scheme for increasing the production of Extra Long Staple Cotton in the country under Cluster Development Initiative through PPP mode. Mr.Ravi Sam has said that the Association can match with the international Extra Long Staple cotton varieties and would take initiatives to increase the production under the said scheme. He has said that after introduction of Bt technology only for Long Staple Cotton, the industry started facing shortage of ELS cotton. He has added that the industry's requirement of ELS cotton is around 20 lakh bales while the country produces only 5 lakh bales and heavily depends on imports of superior quality ELS cotton. He has said that this is an initiative towards the Aatmanirbar Bharat benefit for the whole textile value chain including the cotton farmers.
SIMA Chief has thanked the Government for allocating Rs.9,000 crores for ECLGS for MSMEs, as the textile industry would be the major beneficiary out of the scheme since more than 80% of the textile units come under the MSME category. He has appreciated the Government for the increased allocation of Rs.900 crores when compared to Rs.650 crores made last year for the ATUF Scheme, which would benefit the industry.
He has also appreciated the Government for introducing separate HS codes for different staple length of cotton including Extra Long Staple cotton, when imported from other countries. While appreciating various features of Union Budget 2023-24, Mr.Ravi Sam has said that the Government could have avoided the increase in the Basic Customs Duty on textile machinery from 5% to 7.5% as the country is not even producing 20% of the machinery requirement. He has said that this will have some impact on the global competitiveness and also the recently announced Production Linked Incentive Scheme and PM MITRA Scheme in the absence of Technology Upgradation Fund Scheme which was in vogue from 1st April 1999 to 31st March 2022.
---
Shri Narendra Goenka, Chairman, AEPC
Commenting on the Union Budget 2023-24 presented by the Finance Minister, Smt. Nirmala Sitharaman today, Shri Narendra Goenka, Chairman, AEPC said, "This budget is a positive, growth oriented and forward-looking budget. The focus on infrastructure, investment, green growth, youth power and inclusive development will boost India's journey to be the fastest growing- robust economy.
The announcement to cover more sectors under the PLI scheme and support to the MSME sector will help thrust exports and investment in the country, Chairman AEPC added.
Rs 9,000-crore corpus for a revamped credit guarantee scheme will surely alleviate the stress of small and medium enterprises in India. As desired by the exporters, the increased allocation for the Interest Equalization Scheme from Rs 2376 crore in 2022-23 to Rs 2932 crore in 2023-24, which is up by 23%, will help support exports.
Further Chairman stated. "The increased allocation of ATUFS from 650 Cr in 2022-23 to 900 Cr in 2023-24 which is an increase of 38% will help in release of payment of pending cases faster."
To enhance the productivity of extra-long staple cotton, the Government will adopt a cluster-based and value chain approach through Public Private Partnerships (PPP) is a welcome move. This will facilitate collaboration between farmers, state and industry for input supplies, extension services, and market linkages. In the long run it will be helping garment industry provide raw material security, Chairman AEPC informed.
The focus on building a green infrastructure will go a long run in reducing our carbon footprints and making our factories sustainable.
Also, the focus on quality education, skilling and training will help in creating a credible work force which will be fit to industry quickly ensuring a strong backup to the manufacturing jobs.
Further Chairman AEPC observed, by removing a large number of compliances converting over 3400 legal provisions into decriminalization and amending 42 Central Acts, will help smooth revival of businesses.
Change in the direct tax will boost saving and make our economy resilient to face the tough time, Shri Goenka added.
Additionally, 50 years interest free loan to States to incentivize infrastructure investment, highest capital outlay for Railways, 100 infrastructure projects in port will have a positive impact on the employment sector.
---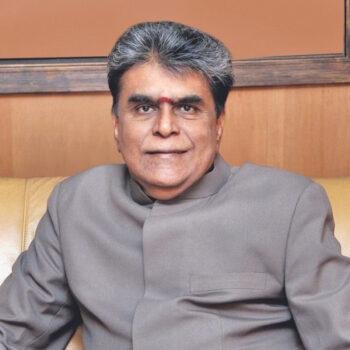 Dr. A Sakthivel, President, FIEO
Hailing the Union Budget, Dr. A Sakthivel, President, FIEO said that the budget has focused on growth potential of the Indian economy by focusing on investment & infrastructure to help the country to remain as a fastest growing economy as projected by the international institutions. Dr. Sakthivel said that many of the changes in the customs duties will help to provide competitiveness to manufacturing and exports besides attempting imports substitution.
Various initiatives taken to encourage investment including increase in capital investment outlay by 33% to Rs 10 lakh crore, 50 years interest free loan to States to incentivise infrastructure investment, highest ever capital outlay for Railways, 100 infrastructure projects in port, coal, steel, fertilizer and urban infrastructure in tier-II and III cities through Urban Infrastructure Development Fund will have a spin off effect on economy and employment.
The sharp cut in personal income tax and encouragement to savings will add to the purchasing power adding to the demand including of housing which will make our economy much more resilient during such challenging times.
The Budget focuses on Ease of Doing Business by removal of large number of compliances converting over 3400 legal provisions into decriminalisation and amending 42 Central Acts.
The reduction in duty on denatured ethyl alcohol and crude glycerine will help the downstream users in the chemical sector, reduction in duty on key inputs for producing shrimp feed will help the marine exports as will be the dropped in duty on seeds for manufacturing lab grown diamonds and R&D grant for the same to facilitate gems & jewellery exports.
The setting up of Unity Mall in States for promotion and sale of One District One Product, GI products and handicraft goods will help in showcasing of such products for benefits of artisans, craftsman and farmers. However, we need to put such stores at the international airports also to encourage global visibility of such products said Dr. Sakthivel.
Appreciating the launch of Agri Accelerator Fund for Agri Start-ups and Innovators in the rural areas, setting up of Indian Institutes of Millet and special window under PM Matsya Sampada Yojana for pushing agriculture exports, President FIEO said that the same needs to be supplemented with a revamped Transport and Marketing Assistance (TMA) scheme looking into the supply side disruptions and logistics challenges.
The increase in the allocation for the Interest Equalization Scheme from Rs 2376 crore in 2022-23 to Rs 2932 crore in 2023-24, up by 23%, will help in supporting exports particularly by MSMEs and may result in increasing the subvention support as demanded by the exporters in view of rising interest rates observed FIEO Chief.
Dr Sakthivel said that while the increase in allocation for the MAI Scheme from Rs 160 crore in 2022-23 to Rs 200 crore in 2023-24 is a welcome one but this may not be adequate as the global trade shows are increasingly giving opportunities for showcasing which needs to be exploited. He reiterated that a planned scheme for aggressive overseas marketing may be notified with a sizable corpus to encourage exporters to showcase globally.
---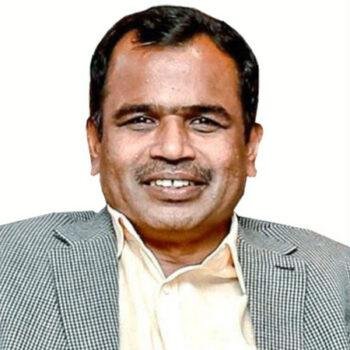 Shri. K.M. Subramanian, President, TEA
The Hon'ble Union Minister of Finance Smt. Nirmala Sitharaman presented Union Budget 2023-24 today. Shri. K.M. Subramanian, President welcomed the growth oriented and people centric budget and specifically mentioned that the seven priorities "Saptarishi" would together trigger for the economic growth of our country. He said the priority given for infrastructure development will go a long way for reduction of logistics cost, a major need for the exporting units. He specially appreciated the focus given for Green growth, a major discussion point by the knitwear industry now in Tirupur cluster.
While welcoming the increased budget allocation of Rs.900 Crore for ATUF Scheme for 2023-24 against Rs.600 Crore allocated in last year 2022-23, Shri. K.M. Subramanian, said he was hopeful that the increased allocation would help to clear the ATUFS pending claims, a major requirement of Textile industry.
Shri. K.M. Subramanian said the focus on enhancing the yield of Extra Long Staple (ELS) cotton, a long requirement of textile industry, will help to increase manufacturing of value added garments and also to reduce the import of ELS Cotton.
As imparting skill to the workers is a paramount importance to enhance the productivity, quality and for reduction of waste including soft skills, Shri. K.M. Subramanian welcomed the announcement of PM Kaushal Vikaas Yojana 4 (PMKVY 4) for another three years and mentioned that the Tirupur Knitwear sector will get benefit out of it. He also appreciated the rolling out of Direct Benefit Transfer under pan India National Apprenticeship promotion scheme.
Shri. K.M. Subramanian welcomed the extension of the Credit Guarantee Scheme for MSMEs with an infusion of Rs 9000 crore, collateral for Rs 2 lakh crore loans to MSMEs, effective from April 1, 2023. He lauded the increase in tax exemption limit with consequent more disposable income for Indian taxpayers in Union Budget 2023-24 is a positive development. Shri. K.M. Subramanian said unfortunately, there was no announcement on continuance of ATUF Scheme in the Union Budget and he was hopeful that Government would announce in near future.
---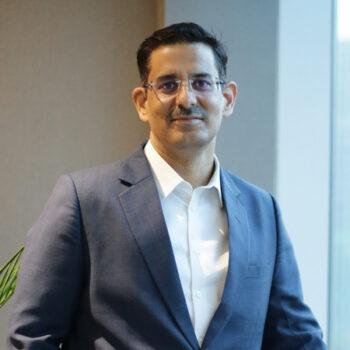 Mr. Rahul Tikoo, Managing Director – India Sub-continent & Polyurethanes South Asia Business, Huntsman Corporation
The Union Budget for 2023-24, presented by the Honorable Union Finance Minister Shrimati Nirmala Sitharaman, lays out a clear vision for the government's focus on job creation, economic growth, and inclusive development. The budget highlights the government's commitment to boosting infrastructure investment, green growth, and financial sector reforms to drive India's "atmanirbhar growth engine" into the future. The budget strikes a balance between growth and fiscal responsibility, with a 33% increase in capital expenditure to drive infrastructure development and job creation, amounting to 3.3% of GDP. This increased investment in infrastructure will have a positive impact on the economy and support sustainable growth.
The government's focus on agriculture, urbanization, and digitalization is commendable and will have a significant impact on the economy.
In addition to supporting economic growth, the budget also prioritizes the well-being of citizens, with the rationalization of personal income tax leading to increased disposable incomes for the middle class and young taxpayers. This will give a moderate boost to domestic consumption and support the growth of local businesses.
The specialty chemicals segment, in particular, is set to see fast growth due to increased demand from various end-user sectors, favorable government policies, a growing domestic customer base, and changing consumer preferences.
In conclusion, the Union Budget for 2023-24 is a pro-people and balanced package that prioritizes growth and fiscal prudence while providing a foundation for resilient economic growth. This budget reflects the government's commitment to creating a vibrant and inclusive economy that benefits all citizens.
---
Mr. Sanjay Vakharia, CEO of Spykar Lifestyle
"The proposal in increase spends on capex will keep the wheels of growth in motion. The government's efforts on bettering yield of cotton productivity will help in keeping volatility in cotton prices at bay. The reduction in personal income tax slab and eliminating deductions will help in bringing in more spends and marginally higher dispensable incomes.
Currently we are facing tepid demand due to recessionary pressures; both overseas and in our country. We therefore welcome the budget this year as it is focused on growth, economic progress, modernization and sustainability".
---
Priyavrata Mafatlal, Vice-Chairman, Arvind Mafatlal Group and Managing Director, Mafatlal Industries
"Union finance minister Nirmala Sitharaman presented the Narendra Modi government's last full budget before the 2024 Lok Sabha elections. Calling it the first budget in 'Amrit Kaal', the finance minister said the Indian economy is on a right track and heading towards a bright future. At the macro level, with an increase in income tax exemption limits and rationalisation/reduction in income tax slabs and rates, there will be more money in the hands of the aspiring middle class and will lead to higher consumption which augurs very well for boosting the much needed retail demand."
"The Union Budget 2023-24 has ticked all the right boxes. The Finance Minister deserves compliments for presenting an inclusive but growth-oriented budget with an allocation of Rs. 10 lakh crores for capital expenditure. As far as the textile industry is concerned, a quick look at the budgetary allocation shows that there is more than a 20% increase in budgetary grants for the textile industry which could be used for the growth of the industry. Another interesting development is the withdrawal of support for the procurement of cotton by the Cotton Corporation under the Price Support Scheme. Although it is difficult to predict the impact at this stage, it looks like the government is trying to move towards price discovery and self-sustainable farm-to-factory cotton movement."
---
Mr. Vinod Gupta, Managing Director, Dollar Industries Limited
It is heartening that Budget 2023 is a significant step towards making India one of the top economies of the world with trust on overall digitalisation and enhanced use of artificial intelligence. I welcome the relief to MSMEs which assures a boost to manufacturing and infrastructure development.
---